Part 2
This site has no commercial ties, no banners, and nothing for sale. When I started doing something about my thinning hair I turned to the Internet, but unfortunately I didn't find many sites with people's personal experience. So I decided that good or bad I would publish my results with pictures and make a place for other to do this also.
This is my story of how I have and continue to fight my hair loss.
So far I feel that I have been somewhat successful my hair line went from: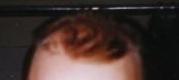 (Oct 97 Wet) To: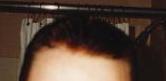 (Feb 98 Wet) To:

(Oct 99 Wet)
and my thinning top went from: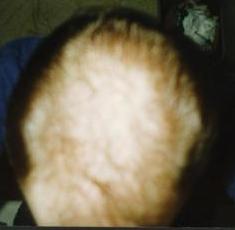 (Nov 97 Wet) To: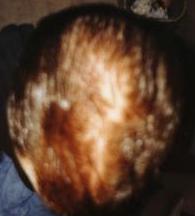 (Feb 98 Wet) To:

(Oct 99 Wet)
---
What's New
2/2/2000 - February Pictures and Treatment up. Also joined a webring see links at bottom of this page.
1/25/2000 - Wow just over a year and NO updates!!! I apologize to my balding brothers (and sisters) about no updates, but not many changes in results or treatment, and not consuming my life with this problem (as it once did) created this long time absence.
But now... we got new PICTURES, we got new COSTS, we got new TREATMENT info, we got new STORIES, we got new LINKS, and we got the same old lame graphics I did one night several years ago now.
I also have access to a digital camera now so look for more frequent and better quality pictures!
Our address is also now in an easier format thanks to tripod. It is http://hair4me.tripod.com
---
Sign My Guestbook
View My Guestbook
This Hair Regrowth Information and Treatment WebRing site owned by Hair4me.
[ Previous 5 Sites | Previous | Next | Next 5 Sites | Random Site | List Sites ]
Visitors since we started on 6/22/98
Enjoy the site and please e-mail me with suggestions, stories, and ideas.

hair4me@yahoo.com